Architecture: Illustrations and Examples
Architecture in the 19th century encompassed the transition from a traditional architecture based on inherited forms from the Middle Ages and the Renaissance, to new forms representative of the "modern" era of the 20th century. Up until the first decades of the 1900s, architecture reinterpreted and applied various motifs of the past in creating buildings that signified their position in society through those particular motifs. Thus, as examples of this, we see Greco-Roman classicism, indicative of authority based on rational order, applied to public structures of government; the medieval gothic appearance, embodying the spirituality of the catherdral, as the exterior expression of church and university; and mixtures of various styles alluding to the grace and elegance of past eras applied to the private country villas of the wealthy.
New technological developments during the 18th century, however, were changing the means and methods of construction, especially in buildings relating to the commercial sector. The rapid and rampant industrialization prevalent throughout Western society led to the large-scale production and use of iron, glass, steel, and concrete; along with the invention of the braked elevator and an electrical distribution network, the earlier limitations on the height of buildings due to technological and human physical restraints were quickly vanishing.
With the rise of the "tall buildings" came a growing unease that the motifs of the past were no longer adequate to express not only the new forms of the skyscraper but also the spirit of what was becoming to be seen as the "modern" age. We can see the results of this transition as we examine the buildings of the 18th and early 20th century and watch as their architects shed the stylizations of the past while attempting to find an architecture fitting for the present. Eventually, by the mid-20th century they proceed to an expression of form based on a building's function and its use of materials. - DJB, 10 Mar. 2004
(Not shown) U.S. Capitol, Washington, DC, 1743-1865, Thorton, Latrobe, Bullfinch, et al.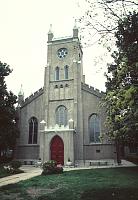 Christ Episcopal Church, Washington, DC, 1805, Benjamin Henry Latrobe or Robert Alexander
http://www.bluffton.edu/~Sullivanm/washdc/latrobechurch/church.html
(Not shown) Royal Pavilion, Brighton, England, 1815-23, John Nash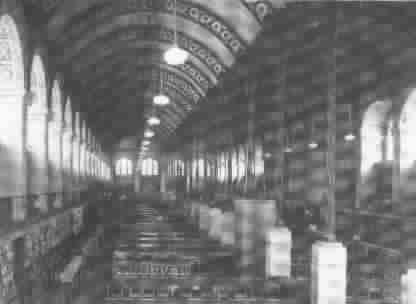 Ste. Genevieve Library, France, 1843-50, Henri Labrouste
(Not shown) Harper & Brothers Building, New York, 1854, James Bogardus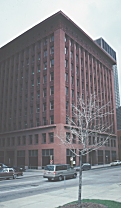 Wainwright Building, St. Louis, MO, 1856-1924, Louis Sullivan
http://www.bluffton.edu/~sullivanm/wainwright/wainwright.html
(Not shown) Crystal Palace, England, 1850-51, Joseph Paxton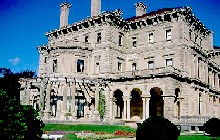 The Breakers, Newport, RI, 1892-95, Richard Morris Hunt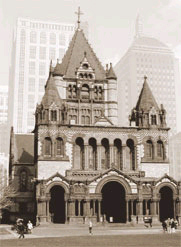 Trinity Church, Boston, 1872-77, Henry Hobson Richardson
http://www.bluffton.edu/~sullivanm/bostonrich/bostonrich.html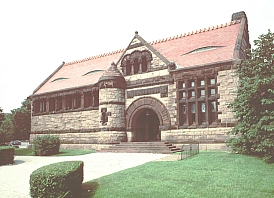 Crane Memorial Library, Quincy, MA, 1880, Henry Hobson Richardson
http://www.bluffton.edu/~Sullivanm/crane/crane.html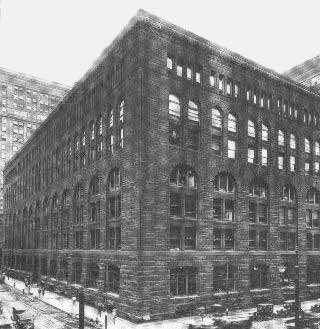 Marshall Field Warehouse, 1885-87 (Demolished 1830), Henry Hobson Richardson
(Not shown) Brooklyn Bridge, New York, 1869-83, John Augustus Roebling
(Not shown) Statute of Liberty, 1876, Framework - Eiffel, Pedestal - Richard Morris Hunt
Home Insurance Building, 1883-85 (Demolished 1931) Willaim LeBaron Jenney
http://www.ar.utexas.edu/courses/glossary/building/homeins.html
1885 First Skyscraper: http://www.chipublib.org/004chicago/timeline/skyscraper1.html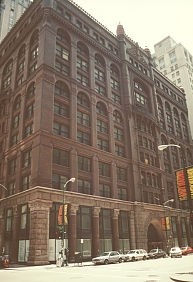 The Rookery, Chicago, 1885-88, Daniel Burnham & J.W. Root
http://www.bluffton.edu/~Sullivanm/burnham/burnham2.html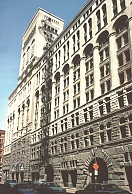 Auditorium, Chicago, 1885-1889, Louis Sullivan & Dankmar Alder
http://www.bluffton.edu/~Sullivanm/chisull/chisull.html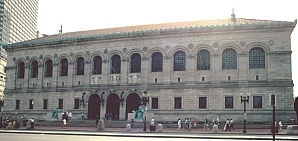 Boston Public Library, Boston, 1888-95, McKim, Mead & White
http://www.bluffton.edu/~Sullivanm/mckim/mckim.html
(Not shown) Eiffel Tower, Paris, 1889, Gustave Eiffel
(Not shown) Biltmore, Asheville, NC, 1888-95, Richard Morris Hunt
Tassel House (Interior), Brussels, 1892, Victor Horta
http://www.nga.gov/education/tchan_5_11.htm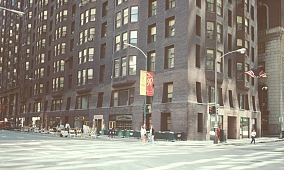 Monadnock Building, Chicago, 1894-95, Daniel Burnham & J.W. Root
http://www.bluffton.edu/~Sullivanm/burnham/burnham4.html


Guaranty (Prudential) Building, Buffalo, NY, 1894-95, Louis Sullivan
http://wings.buffalo.edu/student-life/graduate/gsa/bad/Guaranty.html
http://ah.bfn.org/a/church/28/
Large view: http://ah.bfn.org/a/church/28/source/2.html
(Not shown) Hotel Van Eetvelde, Brussels, 1895, Victor Horta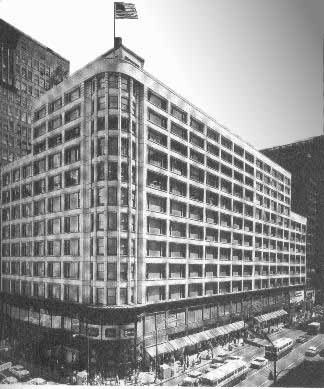 Carson, Pirie Scott Building, 1899-1901, Louis Sullivan
(Not shown) Church of the Sagrada Familia, 1883, Antoni Gaudi
(Not shown) Casa Mila (La Pedrera "the Quarry"), 1883, Antoni Gaudi
Pennsylvania Station, New York, 1902, McKim, Mead & White
http://www.kingsleystreet.com/penn/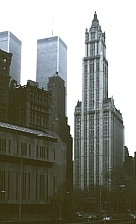 Woolworth Building, New York, 1911-13, Cass Gilbert
http://www.bluffton.edu/~Sullivanm/woolworth/woolworth.html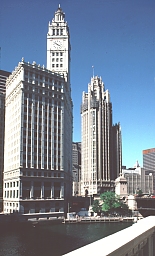 Wrigley Building, Chicago, 1921-24, Graham, Anderson, Probst & White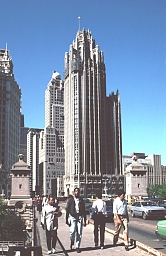 Chicago Tribune Tower, Chicago,1924, Raymond Hood & John Meade Howells
http://www.bluffton.edu/~Sullivanm/hood/hood.html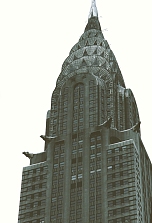 Chrysler Building, New York, 1930, William Van Alen
http://www.bluffton.edu/~Sullivanm/chrysler/chrysler.html